Director of Copy and Acquisitions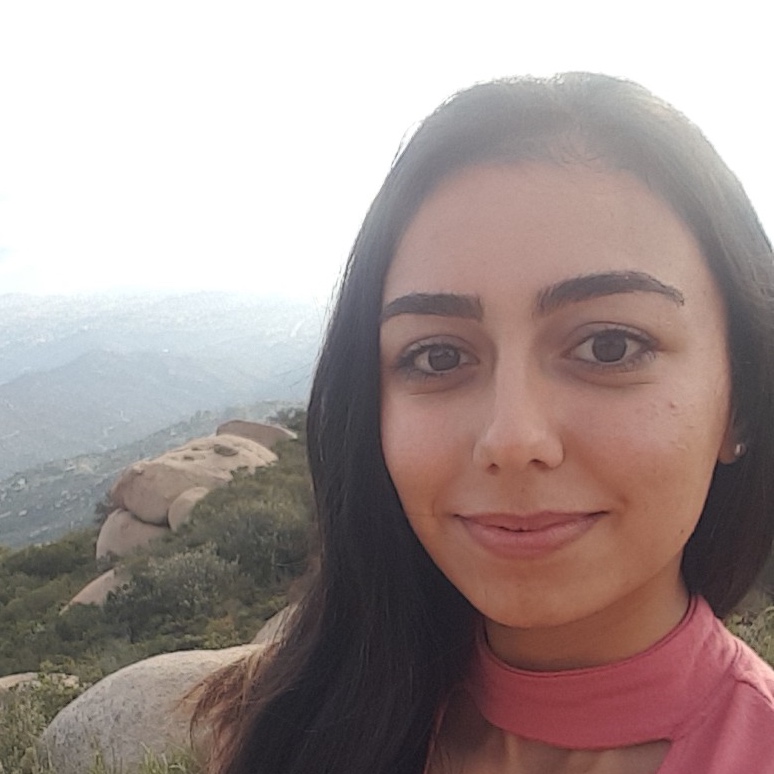 Since my freshman year, I wanted to find something outside of my science classes that I could be passionate about. Writing has always been an outlet for me, and joining The Healing Process team was a way for me to be involved in art from the perspective of science.
Through The Healing Process, I have met incredible people that are working hard to put together this magazine as we speak (read). As someone who has been a part of The Healing Process for so long and is now serving as Co-Editor in Chief, I am amazed by how far we've come and the impact we make. I hope by reading our magazine you can see our perspective and view healing and science beyond the forms we are used to.
Welcome to The Healing Process! I joined The Healing Process because I loved how it creates an intersection between artists and scientists. Upon joining, I was delighted to find a diverse collection of people united by the same goals as I am.
With that in mind, I hope you enjoy this publication as much as we enjoyed putting it together for you!
I believe that art is a well-known means of expression and healing, and I joined The Healing Process because I want to share its powers with the community. I think that being able to understand "the human condition" necessitates the ability to see science and medicine through various lenses—specifically literature and art. Even when science fails to connect people, art can overcome our individual differences and allow us to embrace diverse perspectives. Appreciating medicine and healing through art is a reminder of the amazing capabilities we have as humans to transcend the corporeal and connect on a deeper level.
The Healing Process is a way for me to stay in touch with my artistic roots while feeling that my work has purpose. I think that, while medicine is considered a STEM filed, The Healing Process is a reminder of the very human side of medicine too. The way people can talk about disease can be very callous and cold, but there is beauty that develops from this theme, and I love that The Healing Process can reveal it in its different forms.
I am excited to be a part of The Healing Process team not only because it serves as a bridge between art and science, but because it also contributes to the way humans overcome physical, emotional, and mental obstacles in order to connect with one another. The Healing Process beautifully displays the artistic side of medicine by bringing together science and emotion to inspire a love for humanity.
Ever since I was little, art has been my passion and my escape. At the same time, science and the workings of the world fascinated me. The Healing Process was the perfect place to bridge these seemingly disparate interests. I want to convey a more humanistic, holistic side of medicine and bring meaning to science through art. Without arts and humanities, science is incomplete and meaningless.
I joined The Healing Process because I enjoy integrating concepts related to art and health. As a Public Health major, I am interested in learning how public health and science topics can be
conveyed through visual media. Magazines similar to The Healing Process allow people to share their stories through text and imagery.
As an artist, I combine both in order to provide readers with a colorful and interesting story.
I am currently a sophomore studying Neuroscience and on the pre-med track. I'm excited to be a part of the design team and stay in touch with my creative side. I hope to remind readers of the humanity behind healthcare by creating refreshing and interdisciplinary publications.
I joined The Healing Process because as an art major, I am always looking for ways for learn more about how art can affect other parts of life. The Healing Process perfectly highlights how art and science intersect and the ways our world can become better through artistic expression.
The main reason I joined The Healing Process was to be able to actively engage in the campus's discourse about mental health. I feel as though exploring personal and introspective healing through art and academia is a small yet crucial step towards de-stigmatizing the conversation about mental health. It has been excellent to be able to work with the artists so far, and I look forward to the further impact the community will make, hopefully facilitated through The Healing Process.